A new beginning can start with you.
Young people aged 0-25 make up one third of all homeless people in Australia.
Boys and girls are ending up on the streets to escape situations of domestic and family violence, abuse and neglect. These critical years of childhood and adolescence should be spent pursuing education and employment, not spent in desperation and fear.
These are the years that define a life. At Stepping Stone House, young people can find the security and stability they need to take control of their lives and build a brighter future.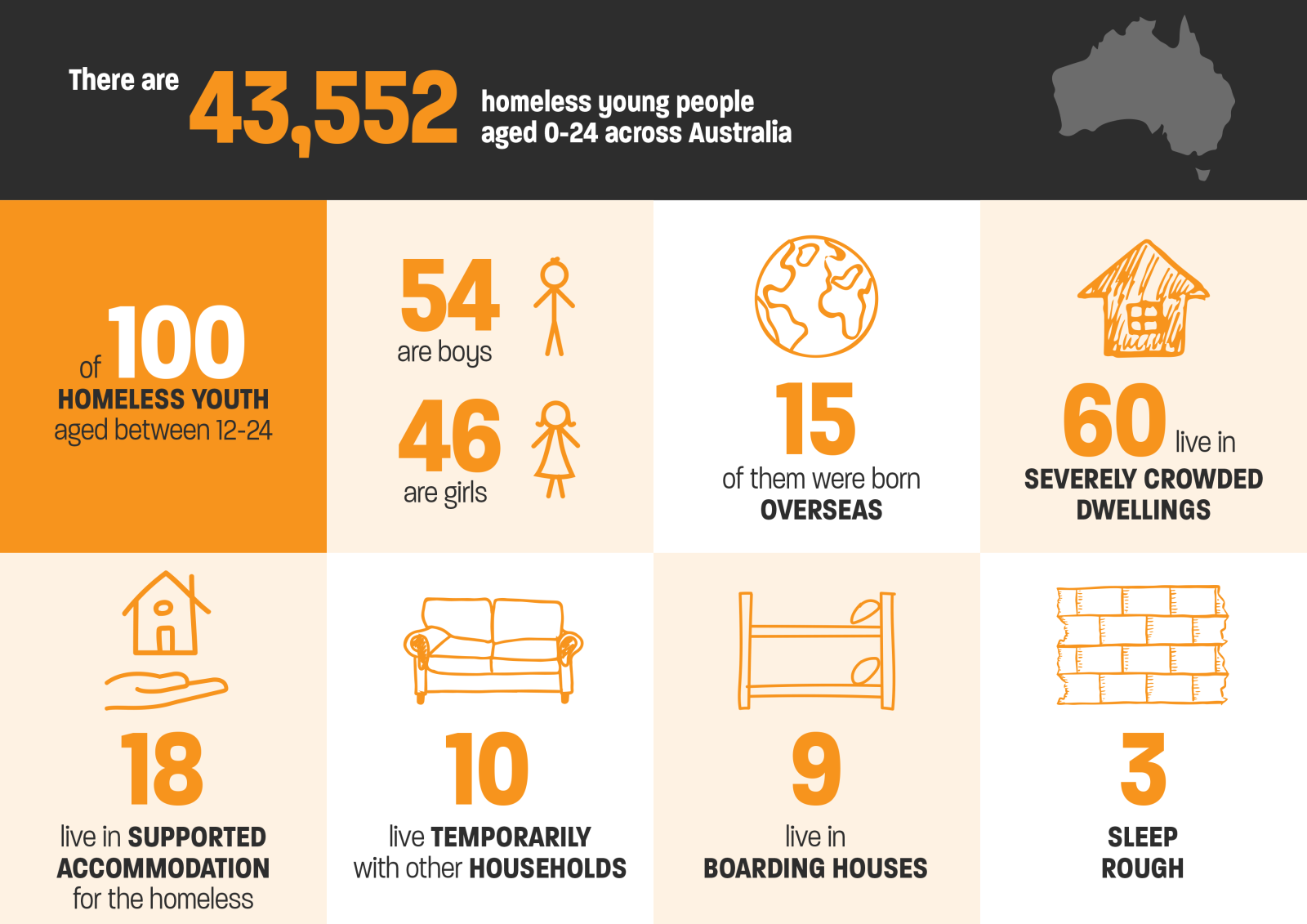 Help provide a safe and nurturing home for young Australians at risk.
For 30 years, Stepping Stone House has provided safety, education and care for vulnerable young people aged 12-24.
Unlike short-term shelters, we support young people from adolescence through to adulthood and beyond. We are truly in it for the long haul.
With the help of our kind supporters, we have helped more than 450 young people to become self-sufficient and educated young adults.
Through educational development, adventure programs, community volunteering, mentoring and counselling, we equip young people with the self-care and life skills they need to become independent and the very best they can be.
You can be a star in the darkness.
Sleep Under the Stars raises money to fund Stepping Stone House services for disadvantaged young people.
By taking part in Sleep Under the Stars, you? helping 17 youth stay at Stepping Stone House for a whole year. You'll help provide shelter, care and support - and a pathway out of homelessness.
It only takes one star to light the darkness. You.
SIGN UP NOW